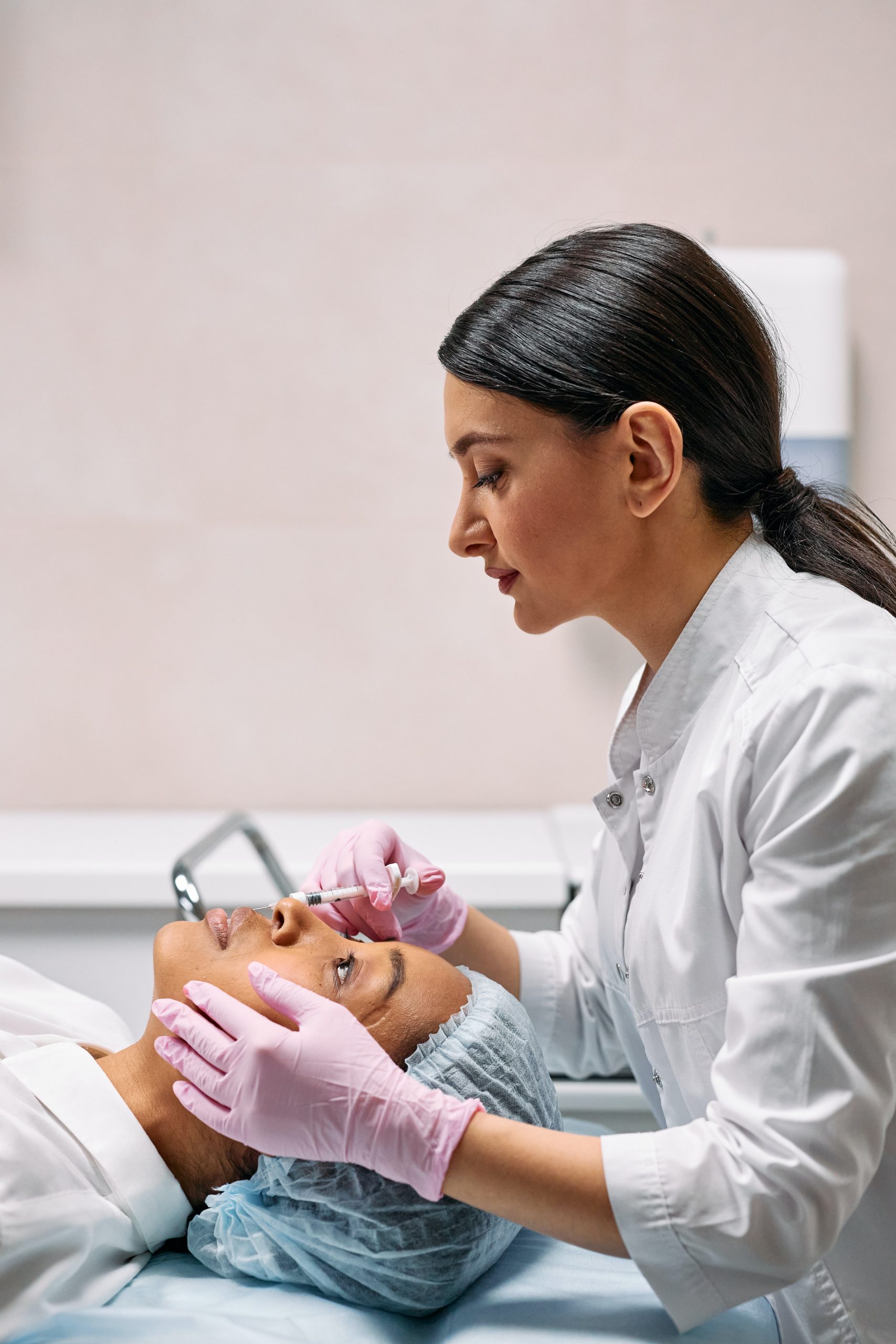 Dermal Fillers
Dermal Fillers
Revitalize your Face
Youthful appearing faces are smooth and full, without creases or concavities. As we age, our faces lose volume, marionette lines form, running down the corners of our mouths, our youthful full lips become thinner, the 11's between our eyebrows are there even when we're not furrowing our brows. Facial fillers can smooth those creases and fill those concavities that have formed over the years with a minimal amount of downtime. These treatments are typically performed in 30 minutes or less with little downtown time. * There are a variety of facial fillers available, our experienced, board-certified providers at Revitalize U can help you decide which facial filler is right for you.
*Individual results and recovery may vary.
Facial Dermal Filler Treatment
Before your facial filler treatment, you will have a one-on-one consultation with our expert, board certified injectors to achieve safe and quality results that meet your goals. Your consultant will help determine if and which facial filler is right for you. This procedure is completed in a matter of minutes with only minor discomfort. Together you and the Revitalize U team will develop a customized treatment plan to help achieve your goals.
Recovery & Results
After the procedure, you may have some mild redness and swelling that will quickly resolve over one to three days; however, there is a small risk of minor bruising. As a result, you should plan to have your dermal filler procedure at least one week before an important event so that you can attend looking naturally rejuvenated. While it is not uncommon to return to work or regular activities immediately following dermal filler treatment, most individuals are able to return to normal activities the next day. *
*Individual results and recovery may vary.
Deciding if Facial Dermal Fillers are right for you?
Facial fillers can help smooth facial creases and smooth facial concavities that have formed over the years creating a natural, refreshed, youthful appearance. Our goal is to revitalize your appearance, so you look and feel your best. To find out more about facial fillers at Revitalize U or request a consultation, please contact us.