Forever Young™ BBL – Photo Facial Rejuvenation
Forever Young™ BBL – Photo Facial Rejuvenation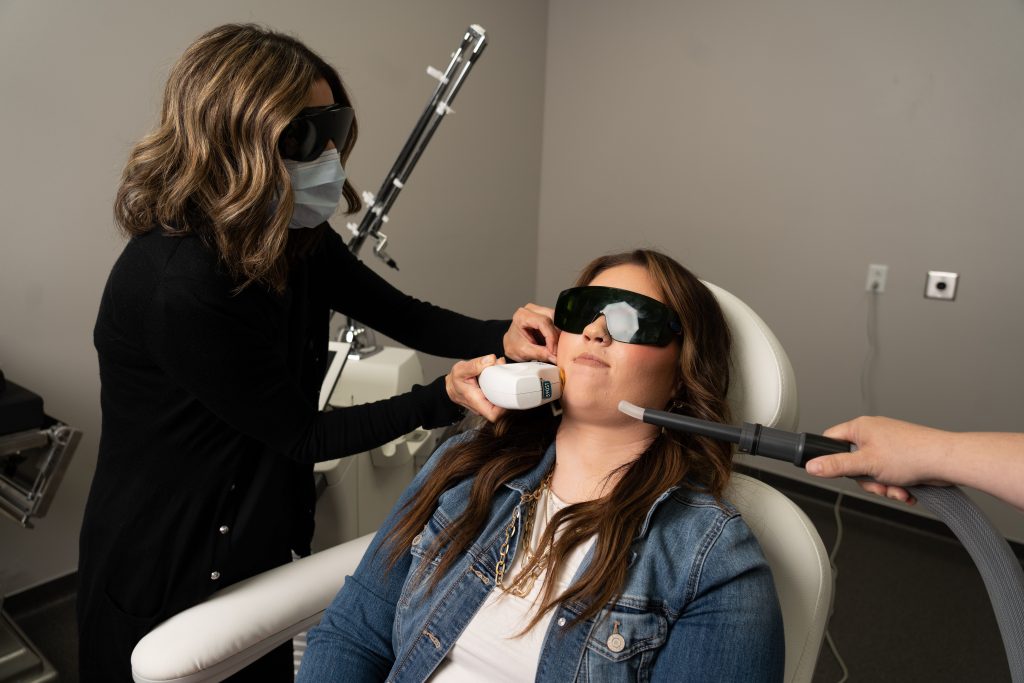 Forever Young™ BBL –
Photo Facial Rejuvenation
Give your skin a radiant glow with Forever Young BBL. We use these cutting-edge broad band light (BBL) treatments to promote rejuvenation of aging skin, treat sun damage, dark spots, and more to give you a more youthful appearance with little to no downtime.
What is Forever Young™ BBL?
Forever Young BBL is a skin rejuvenation treatment that uses broadband light, an advanced form of intense pulsed light therapy. The light gently heats the skin to stimulate collagen production, minimize blood vessels near the surface, and break up excess melanin that causes discoloration.
What does Forever Young™ BBL treat?
BBL is ideal for treating several signs of aging, including:
Sun damage

Freckles

Age spots

Sunspots

Rosacea

Redness

Fine lines
FAQ
How does the forever young BBL work? 
The Forever Young BBL treatment works by using broadband light technology to send light energy deep into the skin to boost your body's natural ability to fight the appearance of aging.
What will happen during the procedure? 
Your eyes will be protected with safety shields or glasses.  Typically, there is no need for a topical anesthetic, however your provider may use some on more sensitive areas.  It is very common to feel a quick warm sensation as the light is absorbed by the targeted pigment areas. 
What should I expect after the treatment? 
Some redness

that

should

mostly

resolve within a few hours.  Your treated skin will feel smoother, pores less noticeable, and sun spots or uneven pigmentation will fade.

It is very important to follow your Revitalize U provider's post treatment plan. 

Your Revitalize U provider will give you post instructions, which will include avoiding direct sun exposure and sunscreen use. 
How many treatments will I need? 
The number of treatments needed varies from person to person.   Your provider will give you a treatment plan based on your desired results and your anatomy.