Wedding Packages
Wedding Packages
YOUR SPECIAL DAY
Booking your wedding with Revitalize U includes our event space.
Our wedding coordinator will help you pick the perfect bridal brunch and bar options to best fit your bridal party.
Weddings are available on location for a travel fee of $500. Anything outside of a 10 radius has mileage assigned.
Our standard start time is 9 am. Any mornings where we start before 9 am (including our set up time) will be charged an additional $100/hour.
SALON PACKAGES
Refined: $400
HAMU with tab/strip lashes and the lip color of their choice
Radiant: $600
Signature facial HAMU with tab or strip lashes, lip color of their choice and a conditioning treatment
Ravishing: $1100
Deluxe hydro facial, HAMU including Lip color of their choice and Lash Extensions, and a Brazilian Blowout
Travel Fee: $500
Includes 4 stylists in a timeframe of 9 am – 12 pm (a wedding party of 6-8 including the bride). For larger parties, it is an additional $50 per stylist.
All brides booking with us will receive a 10% discount on hair extensions and hair coloring/cutting and waxing services.
WEDDING PARTY PACKAGES
Formal Design – $75
Relaxed Style – $50
Glow Mineral Makeup – $55
Temptu Airbrush Makeup – $65
Strip Lashes – $20
Tab Lashes – $25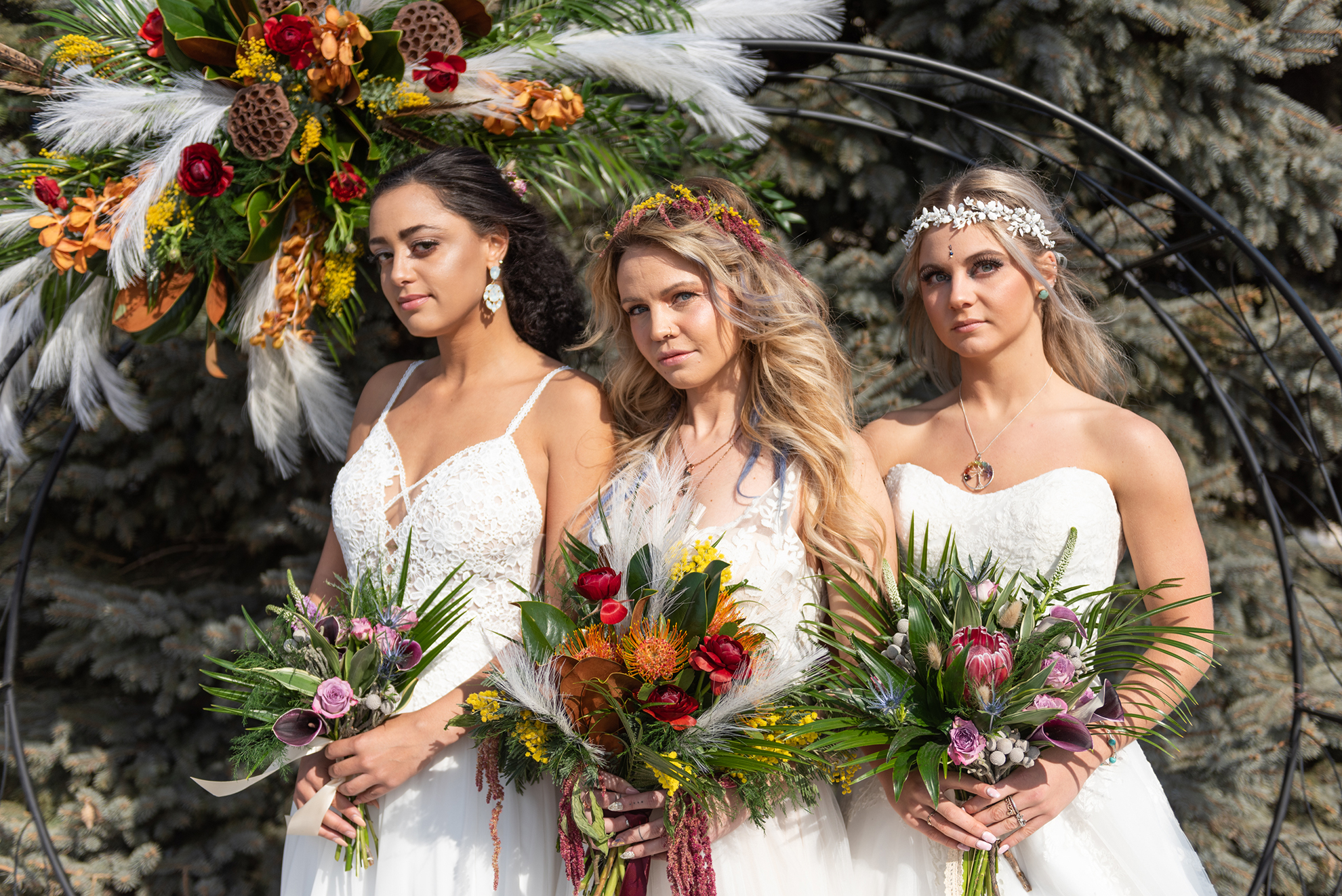 We know how important your big day is, and we want to make sure that you and your wedding party look and feel amazing. When you book your wedding hair and make-up needs at Revitalize U, you also have access to our beautiful event space which offers an exclusive wedding brunch and bar menu. Bring your wedding day brunch, bar, hair and makeup needs all to one place! Sit back and relax with a drink while we take care of your wedding day beauty needs.
WANT TO KNOW MORE?
Email our wedding coordinator for details on packages, pricing, and availability.