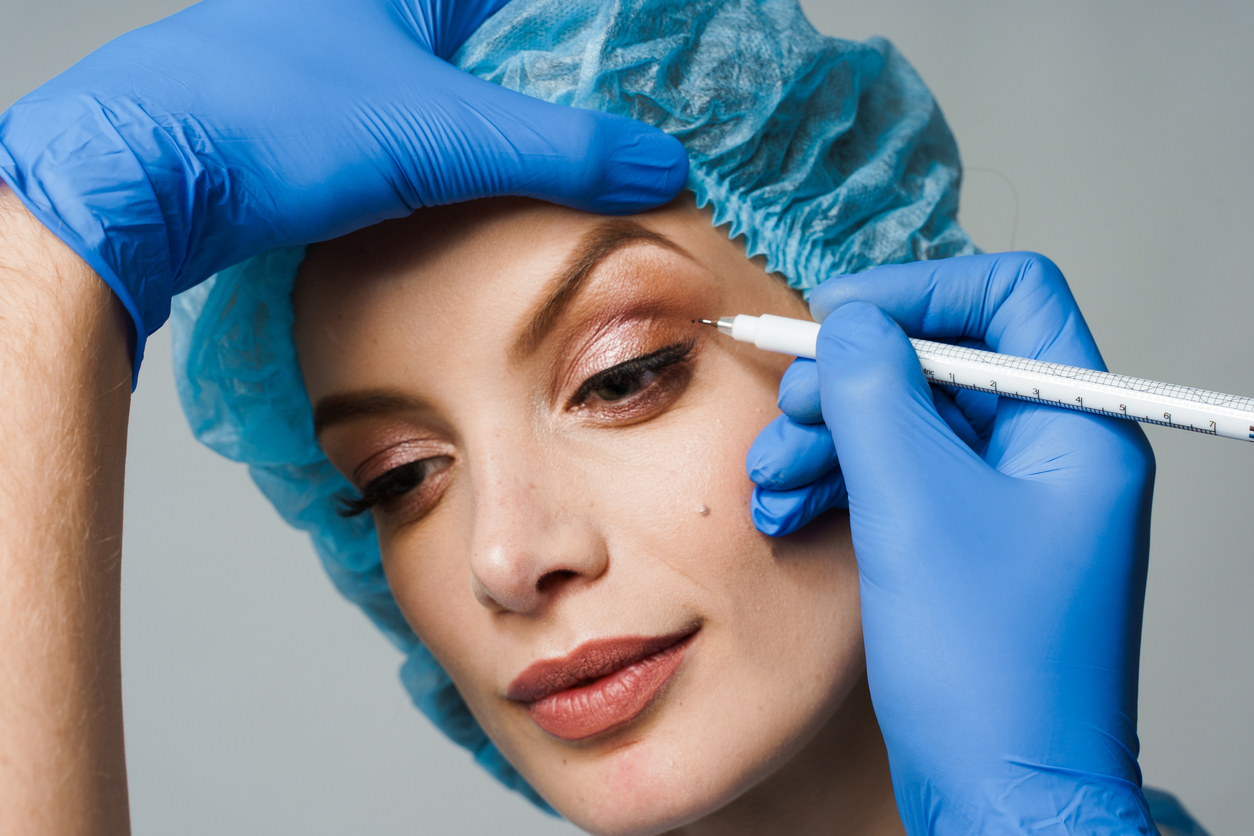 Upper Eyelid Surgery
Upper Eyelid Surgery
The Look In Your Eyes
One of the first things people notice is one's eyes. Yet our eyes are one of the first areas to show signs of aging. As we age, the delicate skin of the upper eyelids is susceptible to sagging and wrinkling. As the upper eyelid begins to drape over the eyelashes it creates a more tired and aged look. In women, it can make it difficult to wear eyeshadow or mascara. Upper eyelid surgery, or blepharoplasty, is designed to remove the excess, sagging upper eyelid skin to let you natural, youthful eyes show through.
Our expert care team helps tailor your upper eyelid surgery to address your individual goals. Our board-certified surgeons are committed to helping your natural, youthful you shine through. Contact Revitalize U to schedule a consultation to discuss your upper eyelid goals today!
Upper Eyelid Procedure
Eyelid surgery is a relatively short procedure when compared to other facial surgical procedures yet can result in some of the most noticeable results. Eyelid surgery, or blepharoplasty, addresses the excess skin that has sagged and resulted in too much skin draping over the eye. Its works by removing the excess skin that often forms by the inner corner of the upper eyelid and the surrounding skin, to help restore a more youthful appearance. In some cases, upper eyelid surgery may even help your vision if there is enough excess skin that it drapes over the eyelashes and blocks your view.
Customizing your Upper Eyelid Procedure
During your initial consultation, our board-certified surgeons will work with you to create an individualized treatment plan to address your concerns and achieve your goals. To assure the most natural results our board-certified surgeons work to hide your incision line within the natural upper eyelid fold called the supra tarsal crease. After complete healing, the incision will be very difficult to see, hidden in your natural crease. Our expert surgeons are careful to create a natural, youthful appearance*.
* Individual results and recovery may vary.  
Recovery & Results
Our team will discuss all aspects of your procedure and recovery during your consultation. It is important to plan to have a driver to take you home following your procedure. Most patients experience very minimal discomfort, if any. Some swelling and bruising is normal. You can shower the next day. Make-up may be worn on the incision line at one week following upper eyelid surgery. Most patients resume normal life activities five to seven days after their procedure but can return to the public the next day, if comfortable with visible bruising or swelling. You can return to light work activity as soon as one to two days after your upper eyelid surgery.*
*Individual results and recovery may vary.
Deciding If Upper Eyelid Surgery Is Right For You?
We will work closely with you to customize a care plan that is tailored to meet your needs and goals. Our board-certified surgeons provide world-class upper eyelid surgery. During your personalized one-on-one consultation, our team can help you determine if upper eyelid surgery is right for you. To schedule your consultation, contact us today!